---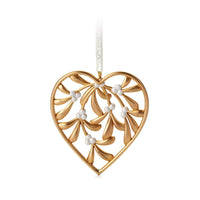 You'll always remember that first Christmas you spent together with the love of your life. You'll relive those treasured memories every year you hang this beautiful heart ornament on your tree. A Hallmark Keepsake ornament is much more than an ornament - it?ÇÖs a little work of art that tells a big story. From people and things you love, to memories of the past, to capturing today?ÇÖs important moments, a Keepsake celebrates the story of you!
On ornament: Our First Christmas 2016
Dated 2016.
Made of metal.
Pre-packaged for easy gift giving, preservation and storage.